Post by Critical on Jun 21, 2021 3:10:14 GMT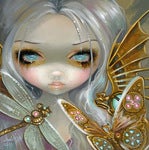 Banshee
- had to take a breath after the end of season three
- and while I wish they had another season or two, it did end pretty well. What Job did to that one guy at the end was absolutely perfect. I'll miss these characters, it was a great series.
Now we're on to watching
Deadwood
, another one I missed out on watching when it was on originally. Love it so far, the cast and writing are both terrific...it does have
lots
of cussing, one 10 letter word in particular that is used so much I find it funny.

I'm so glad you had the same reaction to
Banshee
!
It seems to odd to talk about crying at the end of the series, in light of how just insanely violent that show was, but I cried like a baby! I've re-watched the series at least 5 times and I cry just as hard every time. I think it's a testament to just how good the actors are. ITA, Job's final payback was SO perfect: "Oh honey, that ain't your money no mo."
Oh, and that shoulder dip as he turned to walk out. I cheer and giggle every time.
LOVED Deadwood. I didn't watch it as it aired, but I binged it a few years ago. It's just incredible. It definitely takes a bit to get into the rhythm of David Milch's writing. I remembered how it was when NYPD Blue started. It's just a whole different language. The fact that his Alzheimer's has progressed to the point that he can't write any more is crushing. The last thing Milch wrote was the Deadwood movie - be sure to watch it when you finish the series!
I finished another re-watch of Schitt's Creek this week. I've seen it so many times, but I laugh (and cry) just as hard every time.

I watched the really sweet and quirky Starstruck this afternoon. It's a bit of Notting Hill in that it's about a movie star and a regular person, but it's definitely not a copy cat. The movie star is played by Nikesh Patel, who played Kash in the reboot of Four Weddings and a Funeral. Just cute, short episodes and it left me wanting more (and since it got renewed for a second season, there WILL be more!)